On 19th Jul 2018, the memorandum of understanding ceremony has taken place between International Training and Cooperation Institute – East Asia University of Technology (EAUT) and Gegco in the presence of Curtin University.
Gegco is as an organization of training foundation year for Curtin University – Australia. With many experience of recruiting with expanded network in South East Asia region such as Thailand, Malaysia, Taiwan, Laos etc Gegco is a strategic partner of Curtin University. Students who take part in Foundation Year by Gegco  and meet all requirements will be admitted directly to Curtin University or any universities located in Western within Washington Accord.
Regarding to EAUT, attending to the signing ceremony with the presence of Dr. Dinh Phuong Thao – Vice Rector cum Director of ITCI, Dr.Nguyen Van Chung – Vice Recor and Dr. Dinh Van Thanh – Vice Rector with the preventatives of departments and guests. (ảnh)
About partner side with the presence of Mr. Cao Duc Ky – Director of Gegco and Prof.Kevin Fynn – The representative of Curtin University.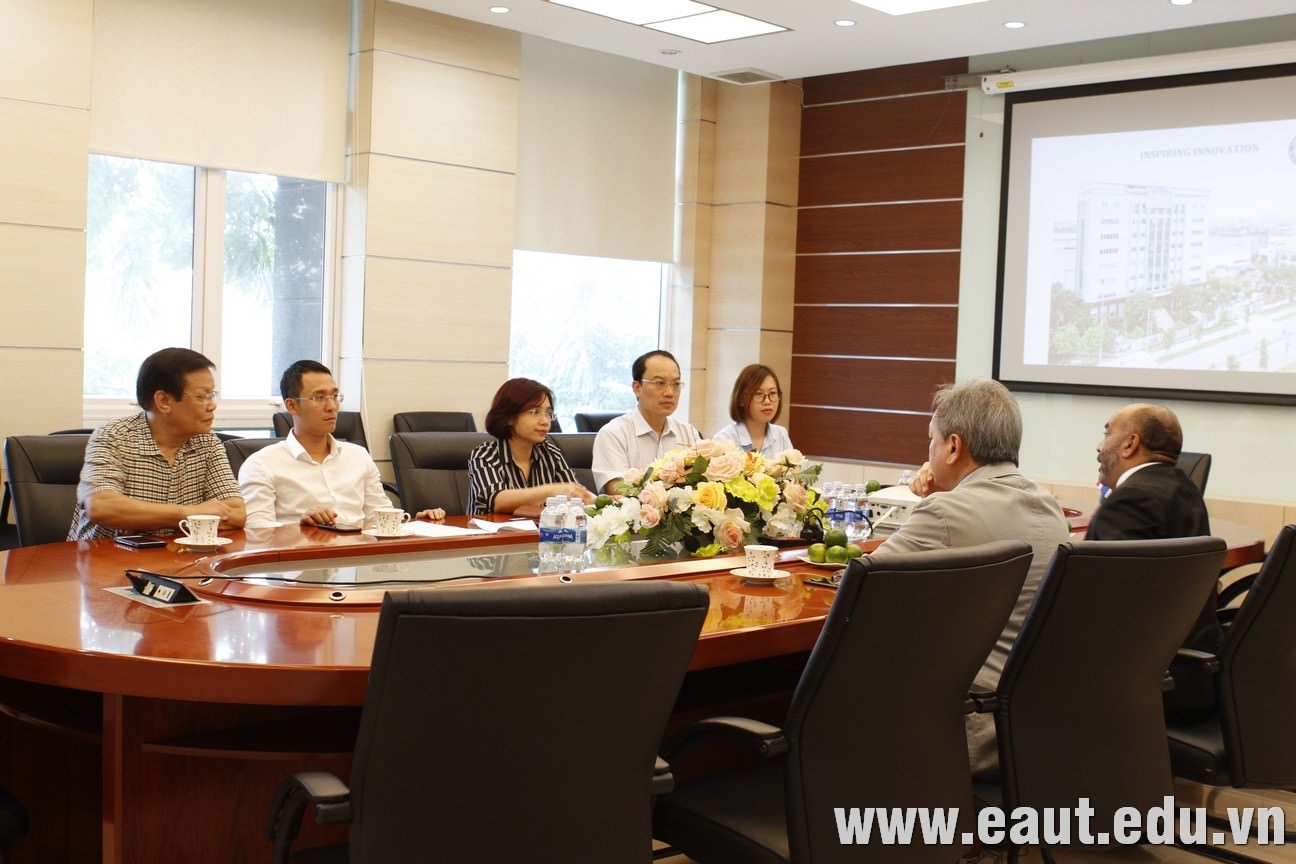 At the meeting, Prof.Kevin Fynn deeply shows long cooperation with ITCI as well as EAUT. Within cooperation frame at the first step to deploy foundation year program for students who determine study overseas at Curtin University and any universities within Washington Accord. Then, keep to building up joint training 1+3 or 2+2 with Curtin University according to level and condition of students. The content of teaching program totally follows standards of Curtin University. The students can choose place of studying which are suitable for them in Australia, Singapore or Malaysia. After completing the program, Curtin University will issue certificate for them.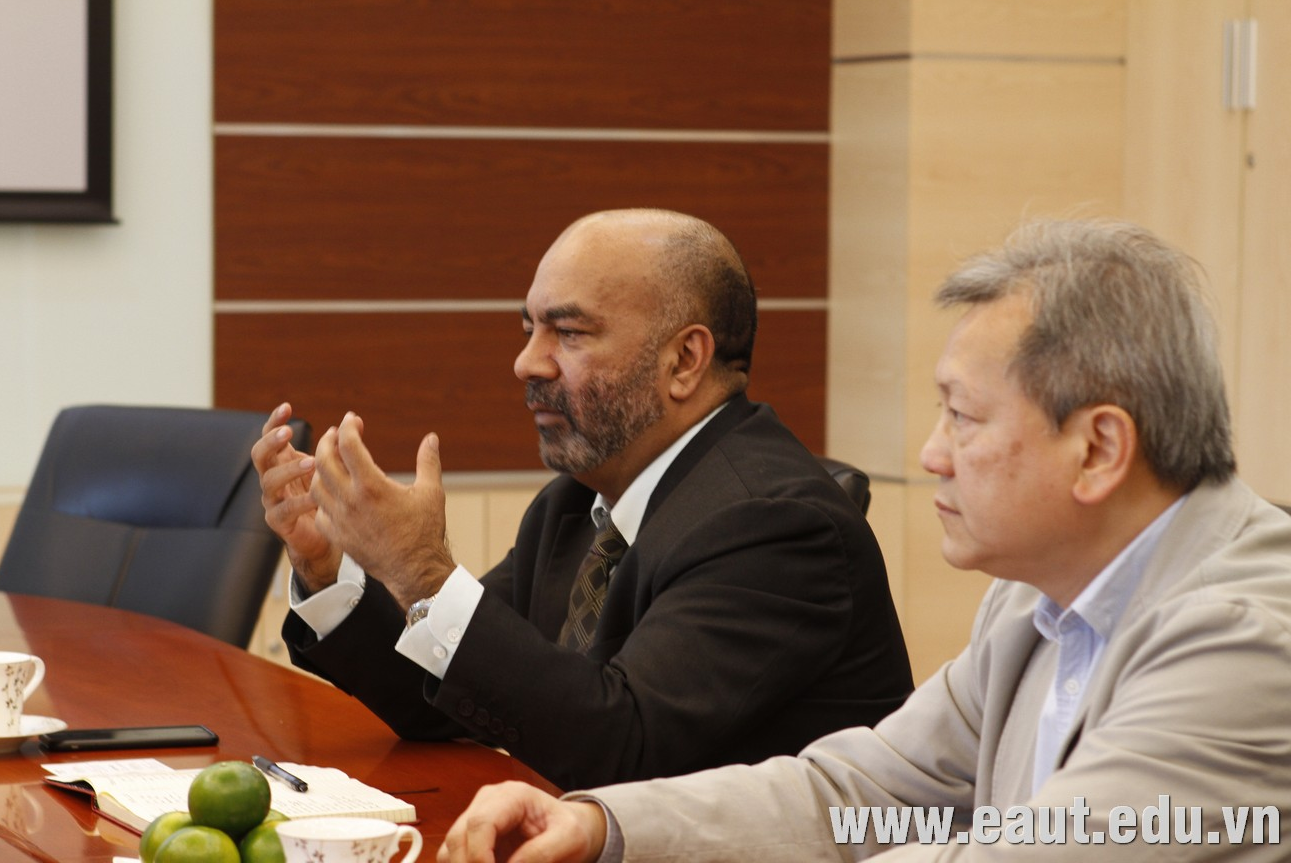 "Curtin will send the approval letter to ITCI – EAUT to confirm ITCI as our partner as well as declare on the website in the coming time." – Prof.Kevin Fynn said. This also shows the commitment from Curtin side for ITCI as well as parents of students and helps them have more choices for studying abroad. Besides, he also share his point of view more about projects related to information technology IOT & Big Data – the topics which attract many students and these sharing is useful for scientific research carried out by EAUT.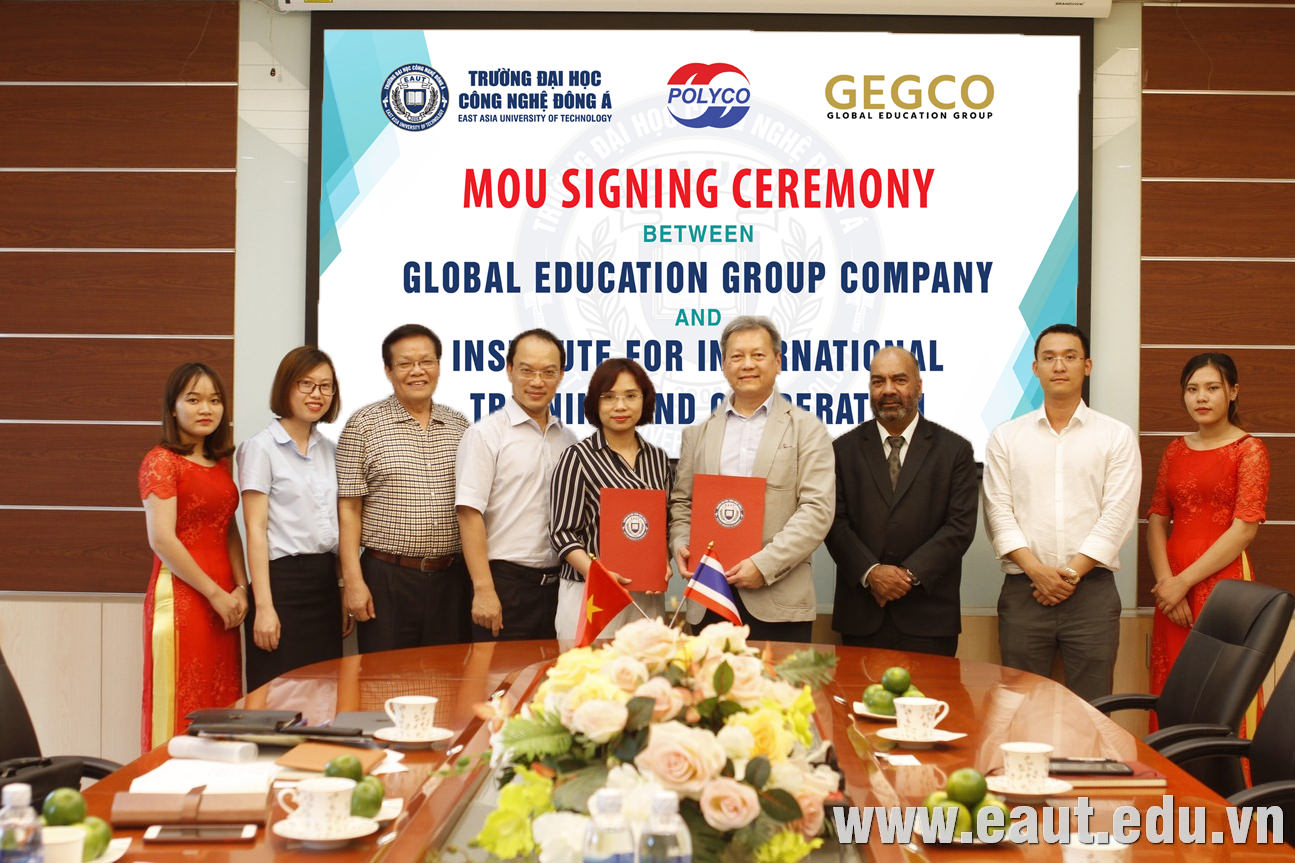 At the meeting, all schedule of visiting and working has been made in the coming time for deploying foundation year program for the next September.
In the end, the group has visited laboratory, library, lab room etc of EAUT, office and factory of Polyco Group and factory of Sai gon – Ha noi Beer Factory – Where our students have their internships.  The ceremony has ended successfully and it will  promise many prospect in the coming time.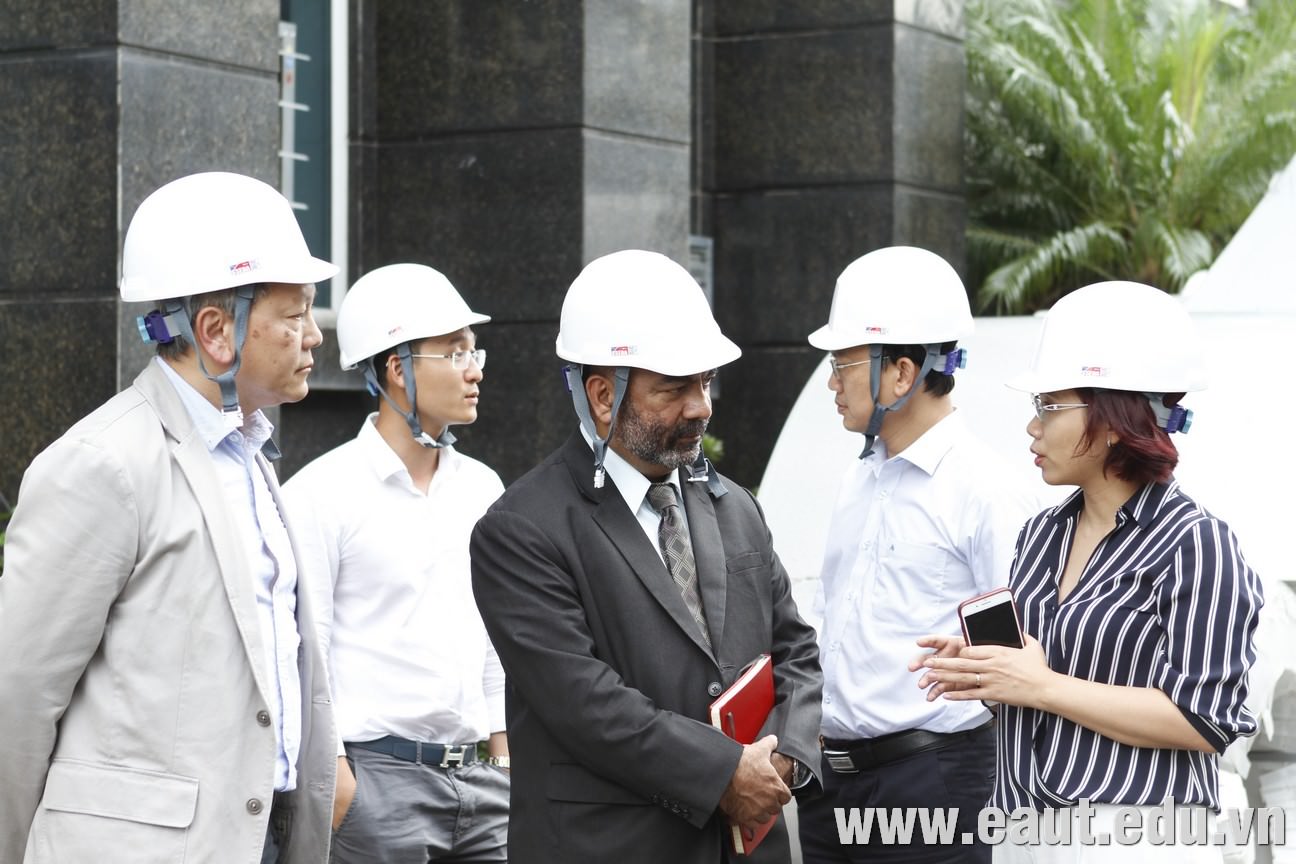 The delegation has visited the factory of Polyco Group