"Hot" explanation of Business Administration
Business Administration is on the top of 10 majors with high requirements of human resource. The steady growth of Vietnam's economy in recent years has been the first platform to attract the business sector in general and Business Administration in particular.
With strong growth both in the number and size of Vietnamese enterprises during the integration era, bachelors of business administration have many opportunities for quality work and high promotion. In the next 5 to 10 years, according to Vietnam's economic integration, business administration is still expected to be a "no worry about unemployment"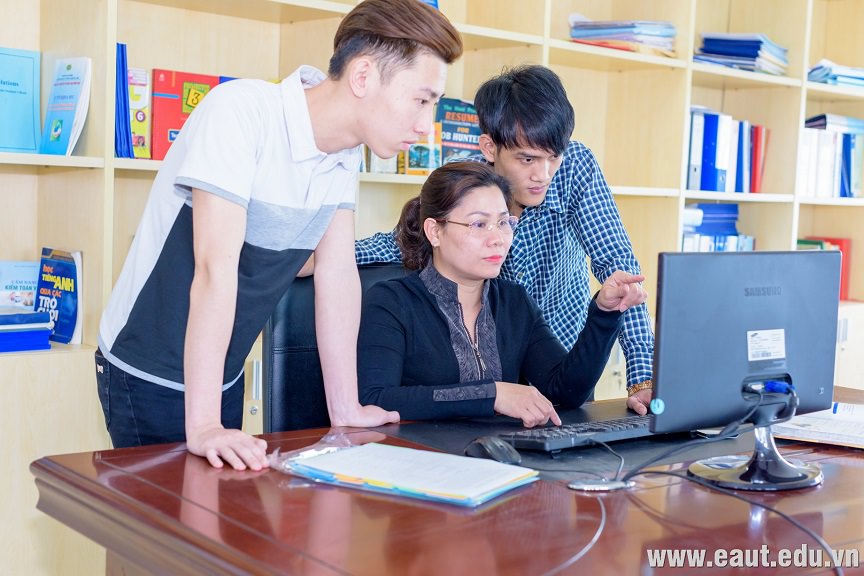 Business Administration is one of 10 majors of East Asia University of Technology as a strong point of University. Different creativity of Business Administration makes it attractive:
1. Innovation and Entrepreneurship
Innovation and Entrepreneurship is a pioneering program that connects innovation and creativity to help students orientate knowledge economy. The program is sponsored creativity and high-potential innovation from University and Enterprises. With the orientation of international economic integration, the training environment at East Asia University of Technology is a stepping stone for bringing students to start up forum – . Students have access to innovative ideas based on innovation principles.
Especially, the program connects students with the corporate network to endure job opportunities in large enterprises and corporations such as Polyco Group, Simens, Vitec etc and the opportunities for working for partners. International school: in Japan, Poland, Australia etc
2. Tourism & travel management
Travel & tourism is never "out of date" attracting the most human resources in Vietnam. Not extensive training but based on market trends, the business administration framework of East Asia Technology University is designed to equip the knowledge base on management of tourism services in parallel with business administration, providing and orientation for students to choose specific future careers.
Not only are they well-versed in their field of study, they also have a chance to gain practical access to internship programs at their partner businesses in the field of tourism, hotels and restaurants. Outside the country: FLC, VinGroup, Advance (Japan) etc
With the rapid growth of the tourism industry and the emergence of more and more hotels and resorts in key tourist areas, business administration promises to bring more opportunities. It is an attractive way for students to choose a business-oriented approach to managing tourism & travel services at East Asia University of Technology.
3. One major – many job chances
Bachelor of Business Administration has more choices than any other. Depending on the direction of yourself can work in the position:
Managing director
Finance director
Business management
Business Management Consultant
Marketing
Business man
Research and market survey
Specialized Teachers
Professional staff (sales staff, planning, finance, accounting, banking etc)
4. Tuition & scholarship
Tuition 11,000,000VND/year. Students will also enjoy the following benefits: Free 5 months of accommodation, free 1 year GYM, free English, Japanese etc
POLYCO SCHOLARSHIP
Scholarship 1:
– 100% of the first year's tuition fee will be awarded to new students who meet one of the following conditions: Pass the national high school examination from 22 points or excellent students at city, province level
Scholarship 2:
– Offering one of the 30%, 50%, 100% tuition fees for the first year for high school students with excellent career orientation sent to email: tuyensinh@eaut.edu.vn before 30th Apr yearly
Scholarship 3:
– Donate a scholarship worth VND2, 000,000 to students who achieve the highest grade in each school year based on the final grade.
5. Experience learning space 4.0 – the most modern in the north
Modern facilities include study rooms for projectors, two-way air conditioners, lighting systems, elevators etc
The laboratory is sponsored by ROCK-WEll Group and SIEMENS Corporation which includes the latest automation and control equipment.
The workshop, the mechanical factory, the brewery, the hall and the canteen are all very modern.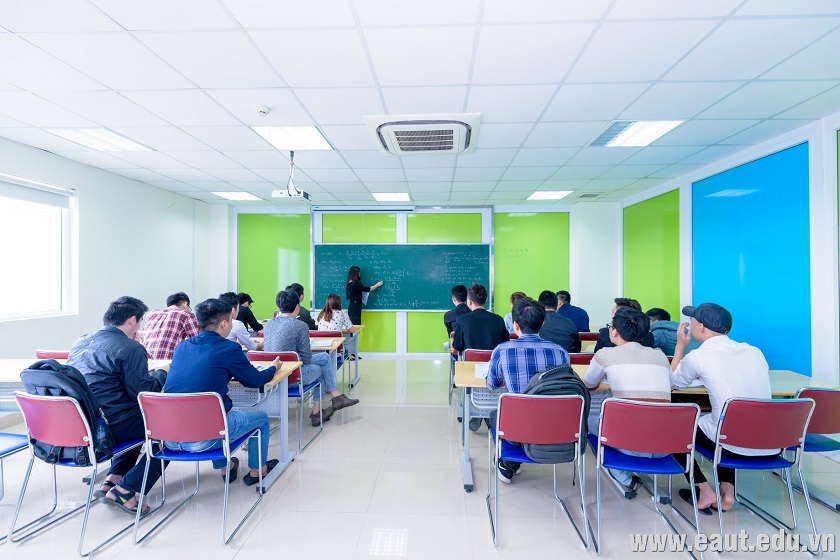 East Asia University of Technology enrolls students in Business Administration for academic year 2018-2019:
1. Sujects Admission
A00: Mathematics, Physics, Chemistry
A01: Mathematics, Physics, English
D01: Mathematics, Literature, English
C00: Literature, History, Geography
2. Entrance subjects: High school graduates.
3. Intake of enrollment: nationwide
4. Form of enrollment:
East Asia University of Technology recruits by means of admission by two methods:
4.1. Selection based on the results of the National High School Examinations 2018:
– High School Graduation.
– Positive behavior.
4.2. Grading based on high school transcript:
– High School Graduation
– Positive behavior.
– Admission: From 18 points.
Grading: The total of three subjects in the 12 th grade or the average of the total of 5 semesters (grade 1 to grade 1 to grade 12) is not lower than 18 points.
Application documents include:
– The dossier shall be accompanied by the form of school registration form;
– High school transcript (Notarized copy, may be added later);
– Temporary graduation certificate or notarized high school diploma;
– Birth certificate;
– People's identity card photo notarized;
– 02 photos 4 × 6 (full name, date of birth after photo);
– Book of Records (supplemented later);
– Priority certificate, if any.
Apply offline
– Facility 1: Xuan O A Area, Vo Cuong Ward, Bac Ninh City
– Facility 2: Admissions Office, 5th floor, Dong A University of Technology, Polyco Group Building. Tran Huu Duc, Nam Tu Liem, Hanoi.
Apply online: HERE